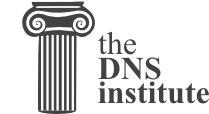 Enter a domain name to query.
webdnsquery DNS Lookup:
(This currently queries against a random free recursive caching service.)
Logged in features also include: use custom target server, set custom class number, use IPv6 server, use TCP transport protocol, set EDNS Cookie, set EDNS Client Subnet address/prefix, set EDNS Requestor's UDP Payload Size, and enter raw wire data in hexadecimal to parse and present.
---
Upcoming features may include wire data explanations for RDATA, DNSSEC details, generic EDNS option type and values, TSIG, miscellaneous checks, possibly saving results, and DNS tutorials, etc. This does not use any DiG nor BIND code.
1110100001
---
Contact Us
|
About
|
Site Map
|

Gab
|

Twitter