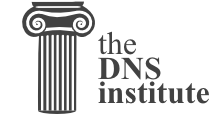 Looking for DNS Contacts
Recent (202002) audits of S&P Global Top 100 Banks and Fortune 500 (US) companies resulted in 4866 domains from 609 companies with failures and 4770 domains and 598 companies with warnings. For more details, see our research and a few examples.
Over the past few months we have attempted contacting various companies' hostmasters to report about significant DNS issues. This includes misconfigured domains that are entirely down and trivial impersonation possibilities. The following is a list of companies we'd like to freely report DNS issues to. Please contact us at contact2020@dnsinstitute.com or @DNSinstitute via Twitter.
Security Issue
Deutsche Bank
General Motors
Nordea Bank
Qurate Retail (QVC)
Skandinaviska Enskilda Banken
United Natural Foods
Walmart
Critical
Alliance Data Systems
Amazon
BFA Sociedad Tenedora de Acciones SAU
Banco Santander SA
Charter Communications (Time Warner)
Credit Agricole Group
Morgan Stanley
Nationwide Mutual Insurance Company
PNC Financial Services Group
Parker-Hannifin
Quest Diagnostics
Royal Bank of Canada
Shinhan Financial Group Co. Ltd.
State Street Corp.
Significant
AES
Apple
Bank of Nova Scotia
CaixaBank SA
Centene
China Everbright Bank Co. Ltd.
Dover
L Brands
Macy's
Oversea-Chinese Banking Corp. Ltd.
Ping An Bank Co. Ltd.
Shinhan Financial Group Co. Ltd.
VF
WellCare Health Plans
Williams-Sonoma
Warning
Bank of Communications Co. Ltd.
Tech Data
If you'd like some help at zero charge, please feel free to ask. The main consultant has two decades of experience with professional DNS administration, including teaching multiple full week DNS and DNSSEC courses, high-end support and software vendor (tier 4) support for the most popular DNS server implementation (including for some Fortune 500 companies), and DNS server and tools development.
This page was last updated on 2020-03-18.
---
Contact Us
|
About
|
Site Map
|

Gab
|

Twitter