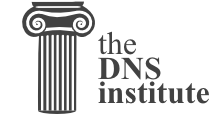 Professional DNS Technical Support and Consulting
We have over 21 years of continuous professional experience with DNS server deployments, maintenance, and troubleshooting — and over 11 years of DNSSEC deployments, automated management, and research. Please contact us to discuss your technical support or professional consulting needs to help design, upgrade, or manage your DNS and DNSSEC services. We can help research capacity needs, software upgrades, server migrations including to different softwares and operating systems, troubleshoot DNSSEC, and much more.
Our support ranges from basic configurations and installations to advanced source code modifications (for customized needs) and troubleshooting services. We can help plan, install, and manage complex systems. We can help secure DNS servers, including locking down open resolvers. We can provide customized installations, system audits, and network/server planning. We support DNS servers on Linux, BSD, and related Unix platforms and can troubleshoot DNS regardless of platform. Most of our work is remote, but we can provide consulting services at the customer's location or and emergency on-site technical support.
Contact us to discuss your DNS needs. For lists of many of our services, see our auditing services and automated monitoring (with over 125 conformance tests).
---
Contact Us
|
About
|
Site Map
|

Gab
|

Twitter